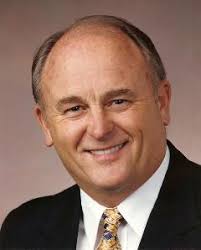 Dr. Lyman K. (Manny) Steil, CSP, CLP, and CPAE, is internationally known as "The Ambassador of Listening" and a "Speaker Worth Listening To." Dr. Steil is CEO and Chairman of the International Listening Leadership Institute, President of Communication Development, Inc.; Founding Partner of The Masters Alliance; former Director of The Amara Institute; former Director of Debate, Macalester College, and former Chairman of the Speech Communication Division, Department of Rhetoric, University of Minnesota. For more than 54 years, Dr. Manny Steil has helped millions of individuals and numerous organizations throughout 25 countries positively impact their performance, productivity, profitability, and pleasure through enhanced listening and leadership.
Dr. Steil was the founder and first President of the International Listening Association; author and co-author of five books and numerous articles; creator of the first Effective Listening Video Program; architect of the award winning Sperry Listen Project. In addition, Dr. Manny Steil has earned the CSP (Certified Speaking Professional), and the CLP (Certified Listening Professional). He has been inducted into both the National Speakers Association's "Speakers Hall of Fame" and the International Listening Association's "Listening Hall of Fame." Dr. Steil was named as ILA's 1st "Listening Legend" recognizing those who have made an indelible mark on listening and the ILA. In addition, Manny has been inducted into the "Minnesota Speaker Hall of Fame" and honored with the "ILA and NSA-MN "Lifetime Achievement Awards. Dr. Steil's and co-author Dr. Rick Bommelje's pioneering and award winning book, Listening Leaders: The 10 Golden Rules to Listen, Lead, and Succeed, was published in 2004.
Repeatedly described as "dynamic, entertaining, practical, motivational, substantive, and impactful," Dr. Steil is consistently rated Outstanding.