Matt Bostrom began his law enforcement career in 1982. He served with the Saint Paul Police Department as Police Officer, Sergeant, Lieutenant,  Commander, Senior Commander, Chief of Staff, and Assistant Chief of Operations, and retired as Ramsey County Sheriff in 2017.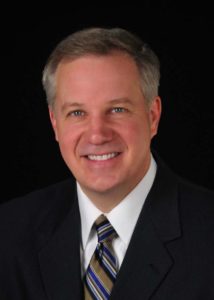 Matt was twice nominated as National Sheriff of the Year and both times he was awarded the Medal of Merit from the National Sheriffs' Association. Some of his accomplishments include reorganizing the department to improve effectiveness and efficiency by focusing on the vision, mission, values, and beliefs; co-founding the Criminal Justice Coordinating Council; launching professional standards, comprehensive training, and cooperative hiring initiatives; and engaging with the community to build relationships and prevent crime.
The hallmark of Matt's service as Sheriff was a focus on increasing the level of trust between the community and police officers. Through listening to the community, he learned of their desire for police departments to hire for character and train for competence. In response, he launched a recruitment and hiring initiative that centered on selecting women and men who possessed four observable character traits: trustworthy, truthful, responsible, and respectful. This initiative increased community trust and improved police officer work habits including sick time usage, discipline, and commendations.
In addition to graduating from the FBI National Academy, Matt received his formal education at the University of Northwestern (Bachelor of Science), University of Saint Thomas (Master of Arts), Hamline University (Doctor of Public Administration), and Doctor of Philosophy (PhD in Criminology) at the University of Oxford. The Centre for Criminology at the University of Oxford invited Matt to develop a replicable model for increasing police trust by identifying and aligning the community's values with those of the police. It is through the operationalization of these shared values in police officer recruitment, selection, and training that can lead to increased trust between police officers and the communities they serve.
Matt has 10 years of experience as an adjunct professor at Saint Mary's University, the University of Northwestern, and Hamline University. He co-authored Character-Based Police Officer Selection for the United States Department of Justice and his dissertation topics include The Influence of Higher Education on Police Officer Work Habits and Increasing Police Trust through Normative Alignment.
Specialties: Government Administration, Public Safety, Criminal Justice, Higher Education, Non-Profit Boards, and Athletic Coaching
Where: Via Zoom
When: Friday, October 9th, 2020 11:30 to 1:30pm